Google & Twitter announced and launched various new features during this month. This includes Google's integration with WooCommerce, New Local ads formats by Google and Twitter's fleet ads.
Let's find out what's new in announcements and features of this month.
Google's WooCommerce Integration
Here is the new feature for your business or clients if they are using WooCommerce. After an announcement of Google Shopping integration at Google Marketing Livestream, this feature is now available. With this new feature, the search marketer is now having the capability of showing their inventory to various Google properties including Search, Shopping, Image Search, YouTube, Discovery surfaces. This is also editable directly from your WooCommerce dashboard anytime.
This integration makes it easier for retails and commerce partners to reach more audience in various search properties of Google.
With this integration, the WooCommerce merchants now have capabilities to list their products and inventories across Google properties for free. It's easy to setup.
Don't hesitate to contact us for WooCommerce development services according to your custom business needs.
Image Source: woocommerce.com
Google Launches New Local Campaign Ad Formats
Google announced various new local campaign ads formats during this month at Google Marketing Live event. This includes Auto Suggest Ads, Navigational Ads, Similar Places Ads & Pickup later.
This opens a new opportunity for businesses to promote their product and services in Google Maps. All of these new ad formats are coming to local ad campaigns in the second quarter of this year and will be available to all advertisers globally.
Auto Suggest Ads: 
Let's take an example of how Auto Suggest ads works. If someone searches for (Oil Change) in Google Maps, Google might be showing an ad for an Auto Garage that is nearby to searcher's location.
Image Source: Google.
Similar Places Ads:
This new local ad format works when you search for a specific business location in Google maps and that business is closed at the time of your search. Google may show a business similar to the business you searched with the label "Similar and Open".

Image Source: Google.
Navigational Ads:
These new local ads format is shown in Google Maps driving direction. When someone using a driving direction for a particular destination, there are chances to show them Navigation Ads. E.g., if you are using driving direction in Google maps while driving to reach a restaurant for dinner, there might be showing ads of the Gas station so that you can stop and fill up along the way. Google said these ads places in driving direction mode.

Image Source: Google.
Pickup later in Local inventory ads:
Local inventory ads now include a pickup later option. This is opened as a beta for US-based advertisers now. Let's see below an example of a label showing "pick up by Monday".

Image Source: Google.
Full-Screen Ads Arrive on Twitter in The Form of Fleet Ads
Similar to Instagram Stories ads, this new fleet ads in Twitter will show up between the fleets from other users or brands. This is currently visible to a limited group of mobile users in the USA.
This new ad feature may help advertisers to reach more audience which is quite difficult to reach through other popular social media platforms. This is a vertical format, full-screen ads which are similar to TikTok and Instagram Stories ads offering. Fleet ads supper up to 30-second video and images with a swipe-up call to action.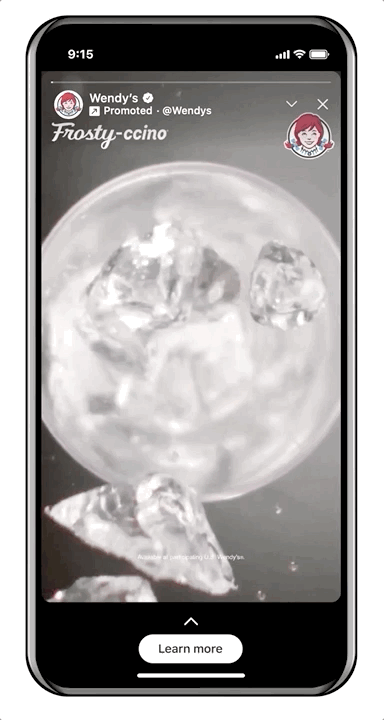 Image Source: Twitter.
Hope you like our article. Whether it is about an eCommerce feature implementation or setting up a pay per click ads campaign, you need to have a budget to use these exciting new features. You will surely grow your business if these features are used wisely!